Rock Expeditions is a specialist guiding company that focuses on 'catch & release' sportfishing throughout the Indo-Pacific. Our expeditions are underpinned by local communities to facilitate the most authentic and immersive experiences possible.
We cater to the angler that is searching for the next wild and raw environment where they can practice or refine their craft alongside our leading guides.
Rock Expeditions specialises in fly-fishing and conventional topwater / deep jigging methodologies for Giant Trevally, Dogtooth Tuna and all tropical flats species. You can now also join us for Papuan Black Bass casting and fly-fishing as we open up new waterways throughout the Papuan mainland.
We offer a number of scheduled expeditions catering to intimate groups of (up to) 10 anglers and can provide exclusive "engagement" of our operations and expertise to cater for any demand you may have (want to fish for 1 month from the river to the reef to the flats? We can do that. Want 1-on-1 tuition and guiding? We can do that). Contact us today to join an expedition or to discuss an exclusive booking.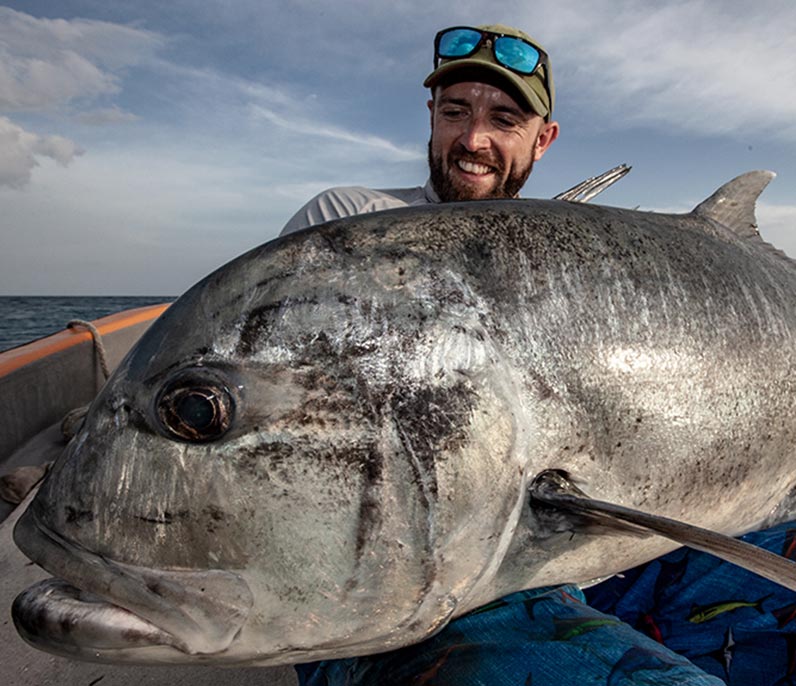 CUSTOM BESPOKE Expeditions
Exploration Giant Trevally Fly Fishing
CONTACT US FOR Unexplored Giant Trevally Fly-Fishing  TO LOCATIONS SUCH AS Millenium Atoll, Nikumororo Atoll, Orona Atoll